Library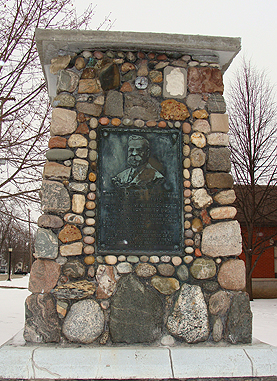 The Gratiot County Genealogy Library
Summer Hours: Every Tuesday 1-7 pm until September 2017.
Winter hours: 1-5 pm until May 2018.
Other hours available by appointment.
The genealogy library is located in the Peet/Miller house at 228 W Center St. in Ithaca. Many volumes on the shelves are based on stories and genealogies of families with Gratiot County ties. Early county histories, records of organizations, churches and school, maps, directories, information on business, Gratiot villages and urban areas are available, as well as ship records, census data and other materials too numerous to mention. Volunteers are present to assist vivsitors. Much of the information they collect and publish on Gratiot County and its people may be purchased at the library.
Research fees: If we do the research, the charge is $1 per page/item requested in our library with a $5 minimum fee. This includes the postage to send the item on to you. If you require a high quality scan of an image, an additional charge of $1 is applied per image. If you do your own research in our library, your visit is free and copies are $.25 each.
If a visit to the courthouse is requested, the fee is $10/hr. which does not include photocopies (we will provide handwritten information). The Clerk's Office charges $26 per copy if you prefer the document image (certified only). Records from other court offices are $1/ea.
We require 1 hour research fee paid in advance and the full amount of the Courthouse copy fee(s) if certified copies are requested.
Check out our database index to see what information we have on your ancestors! This index is updated frequently with information found in our ongoing project to index our entire collection!